The best high-quality school uniform factories
Many schools now require students at different educational levels to wear uniforms, or as they are known as uniforms, as an important step to achieve the principle of equality among students and create a kind of discipline and commitment within schools. Therefore, Smile Factory The cheapest uniform factory schools in Egypt  specializes in producing, detailing and supplying school uniforms to many schools in Egypt, Arab and African countries.
The factory always offers new models and shapes with high quality and excellent prices.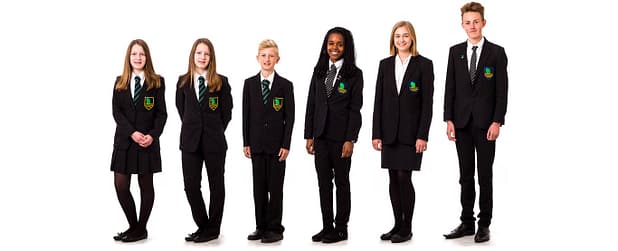 Private schools care about the elegance of their school uniforms, whether T-shirts, trousers, shirts, pockets, kraft tops, graduation robes, pullovers, jackets, sportswear, etc., since the students will wear them on a daily basis. All of our models are made of excellent materials and are very comfortable.
School uniforms made of excellent materials
Therefore, clothes must be comfortable and elegant, made of high-quality and efficient fabrics, and the best place you can rely on is the Smile Factory, the best uniform factory in Egypt. Our factory cares about the accuracy of the details.
We guarantee you the highest level of quality in terms of fabric quality, color stability, and even sealing.
The best factory of school uniforms of all shapes 2023
Smile Factory is keen to be the cheapest factory uniform Schools in Egypt are required to conduct several tests in their laboratory on the clothing fabric before delivering them to schools. The factory also manufactures woven badges that are placed on uniform T-shirts. The Smile Factory is the best compared to other factories that work in the same field in Egypt.
At the Smile Factory, we are unique in the best materials and the high quality of manufacturing and sealing that is unparalleled. You will notice the difference when you see the samples. You can also request your own sample with a unique and individual design from our factory.
Smile Uniform Schools Company has the ability to implement any design requested by the school commissioner, with the required sizes and colors, in record time, in a distinctive manner, and with unparalleled quality. Contact us now by calling or honoring us at the company's official headquarters.
Ring Road, Mahalla El-Kubra, Gharbia, close to Al-Zaabalawy Gas Station – next to Al-Ghufran Mosque
0402223135 , 01063772248